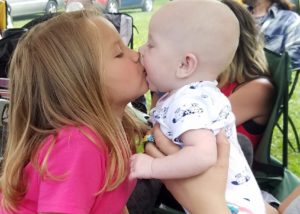 We all know someone who has needed a fresh start. People lose their focus in their education, financial management, relationships and life.  And these typical challenges have been compounded by the devastating effects of a global pandemic – homelessness, food insecurity, increased mental health struggles, addiction, joblessness, etc.  For 30 years, Sheboygan County Interfaith Organization has provided a holistic approach to identify gaps and provide resources and connections for some of the most vulnerable people in our community. 
Prior to COVID-19, we were positioned to clear the mortgage of Bridgeway so we could pursue additional scatter-site housing options.  We have been building community collaborations within the nonprofit sector to grow services. At the end of the day, the partnership with individual supporters has allowed us to keep serving the Sheboygan community, and we need your help now more than ever.
We are inviting you to join us in our community campaign:  Coming Together for Change.  This circle of donors will help transform the lives of homeless moms with kids as they break down barriers and become self-sufficient, connect kids in a safe environment to their family through supervised visitation, and create a robust exchange of locally-sourced produce to feed the community. The Coming Together for Change friends will commit to supporting SCIO monthly for one year, and we are offering three donor levels. Monthly donations of all amounts allow the organization a consistent source of revenue. In addition, we would like to count on our Champions to introduce others within your circle of influence to the mission and important work of SCIO to increase our outreach.  As the saying goes, many hands make lighter work.
Will you give us a hand in Coming Together for Change?  Sheboygan County Interfaith Organization will remain vibrant and relevant with your support.
Coming Together For Change Donation
After you submit your gift, please visit this link to see if your employer will match your donation!